Edinburgh Pool Table Brunswick
Details
Alternating white oak and ash grained wood with metal trimming and carriage bolt heads makes the Edinburgh an ode to rustic heritage. A weathered oak metal-trimmed pedestal or black metal leg base gives additional support and style. The Edinburgh's play is a smooth contrast to the hard lines of hand-strewn wood that gives players perfect performance with vintage accents.
OPTIONS
Table Size: 8ft.
Legs: Weathered Oak or Black Metal Base
Pockets: Drop Pocket
Cloth Colors: 14 options
Finish Options: Weathered Oak
UNIQUE FEATURES
Brunswick Certified Premium Slate
High Performance™ Nut Plate Construction
SuperSpeed® Cushion Rubber
Base Frame Dovetails
Solid Hardwood Construction
Hand Hammered Rail Sights
Matching Wall Rack Sold Separately
MATERIALS
Aprons: White Oak/Ash with Metal Trim
Legs: White Oak/Ash with Metal Trim or Black Metal Base
Rails: White Oak/Ash with Metal Trim
Base Frame: Solid Hardwood
MEASUREMENTS
Size: 8'
Dimensions (L x W): 102" x 58"
Foot Leveler Center (L x W): 67" x 53"
Weight: 887 lbs*
Slate Table Height: 1"
Framed Floor to Top of Slate: 30.3"
Floor to Top of Rails: 32"
Custom Pool Tables Available in 7, 8 or 9 feet. Limited Lifetime Warranty
Optional Match Accessories Available : Dining Top, Ping Pong Top, Drawer Cues Storage, Benches, Wall and Floor Cue Racks
All U.S.A and International Shipping Available.
Minimum Room Size According To Cue Length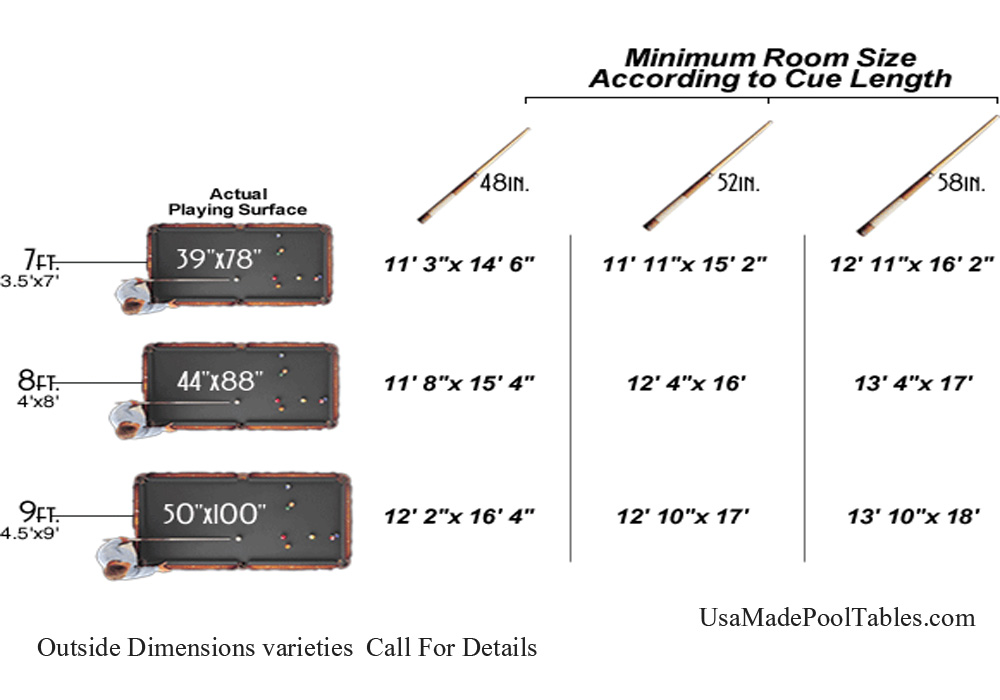 We offer free nationwide delivery to most residential addresses within the Continental U.S. (excluding AK Puerto Rico & HI). There are a few exceptions where a delivery surcharge may apply, so if you live in a rural area that is 40 miles or more away from a city or a downtown location where access for a freight delivery truck might be restricted, you can call us to confirm that free delivery is available to your address. Also, customers in AK, HI or outside the U.S. can arrange their own shipping. Just call us at (888)350-2414 for more information.