POOL TABLES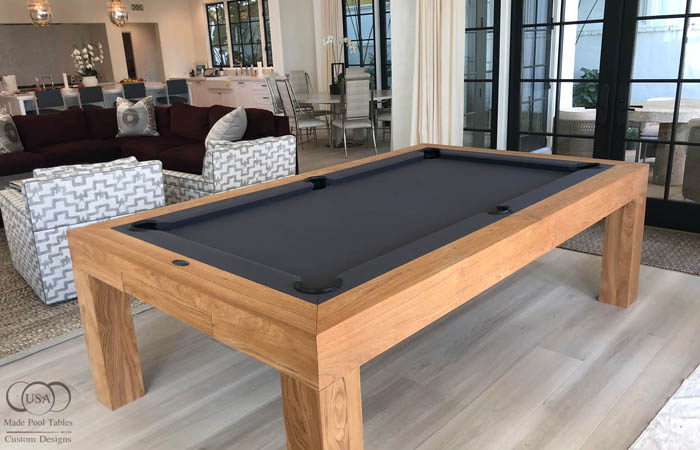 We offer a wide variety of Contemporary Pool Tables, Custom pool tables 100% American made. If you need a modern pool table for you game room or ingenious solution we can help . Whether you are looking for modern pool tables, ping pong tables, shuffleboard tables, poker tables or anything game table in between you are sure to find it here.
Regular Price: $5,595.00

Special Price $4,995.00

Regular Price: $10,595.00

Special Price $9,595.00

90E rails, tenon and mortise in solid hardwood,
single sideways bolted in the slate.
90E rails, tenon and mortise in solid hardwood,
single sideways bolted in the slate.

Lead time 12 weeks

90E rails, tenon and mortise in solid hardwood,
single sideways bolted in the slate.

Lead time 12 weeks

Solid hardwood-mitred cushion rails, double sideways bolting.

Lead time 12 weeks
Solid hardwood-mitred cushion rails, double sideways bolting.

Lead time 12 weeks

Regular Price: $5,595.00

Special Price $4,995.00