Potenza Pool Table
Details
The Potenza makes a bold statement, matching a rustic look with a strong industrial base. The recessed all-steel base stays completely stable while providing maximum leg room. Hand finished in a mid-tone Ocean stain, solid Poplar rails are extra-wide and house custom-made leather pockets to align with the look of the table. Rails and blinds contrast with stylish black bed cloth and cushions for a dramatic effect that won't go out of style. Rugged and elegant, the Potenza is a masterful centerpiece for any space.
This Pool Table comes with 1" thick diamond honed slate, w/ 3/4 liner wood, maple wood frame construction, leather drop pockets, any color felt at you choose, Super speed cushions k-66 100% gum rubber Available in 7, 8 or 9 feet ( 9'ft with )Custom Pool Tables Available in 7, 8 or 9 feet. Limited Lifetime Warranty
Minimum Room Size According To Cue Length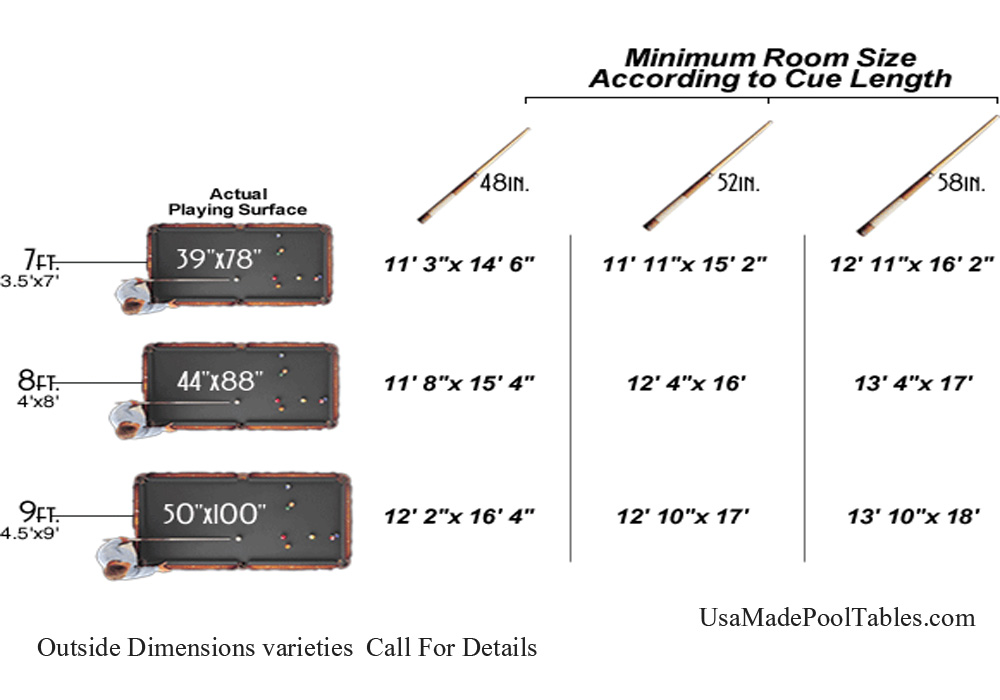 Free Nationwide Shipping
We offer free nationwide delivery to most residential addresses within the Continental U.S. (excluding AK Puerto Rico & HI). There are a few exceptions where a delivery surcharge may apply, so if you live in a rural area that is 40 miles or more away from a city or a downtown location where access for a freight delivery truck might be restricted, you can call us to confirm that free delivery is available to your address. Also, customers in AK, HI or outside the U.S. can arrange their own shipping. Just call us at (888)350-2414 for more information.