Silverton Pool Table
Details
The Silverton rustic wood pool table is incredibly sturdy and comes with metal accents on the corners and stretchers. The Silverton is manufactured out of African Hardwood, and the barn wood pool table is built to withstand the demands of an active family. The unique barndoor wood finish creates a subtle, natural look on this grey pool table. This Pool Table comes with 1" thick diamond honed slate, w/ 3/4 liner wood, maple wood frame construction This Presidential Billiards Pool Table is handmade using only high quality maple or oak wood . any color felt at you choose, super speed cushions k-66 gum rubber.
Minimum Room Size According To Cue Length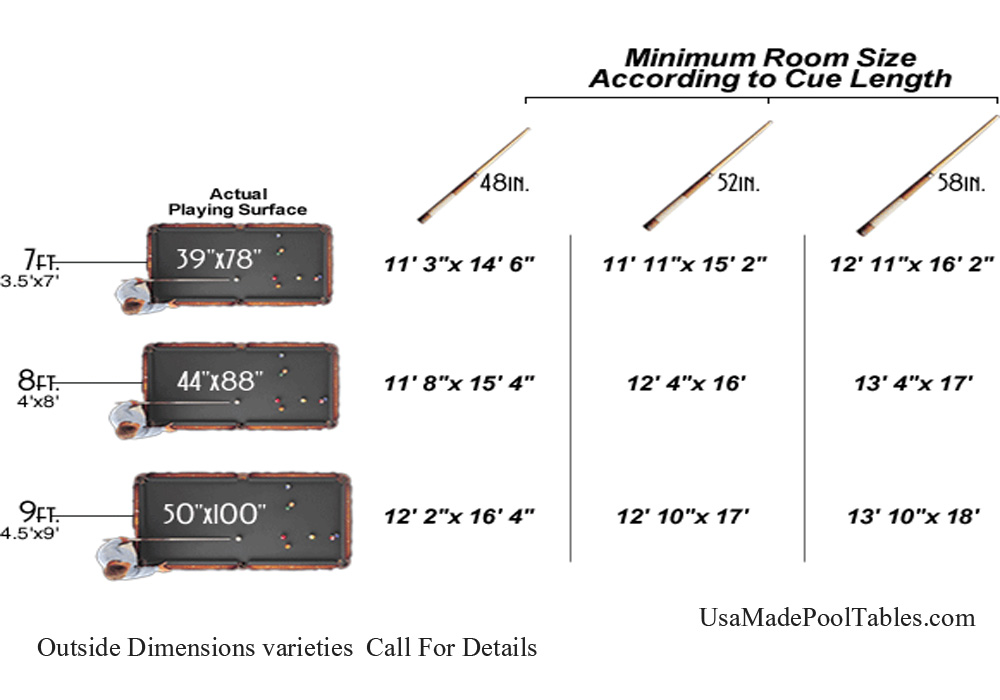 We offer free nationwide delivery to most residential addresses within the Continental U.S. (excluding AK Puerto Rico & HI). There are a few exceptions where a delivery surcharge may apply, so if you live in a rural area that is 40 miles or more away from a city or a downtown location where access for a freight delivery truck might be restricted, you can call us to confirm that free delivery is available to your address. Also, customers in AK, HI or outside the U.S. can arrange their own shipping. Just call us at (888)350-2414 for more information.